What Are Customers Saying About You
4/19/2017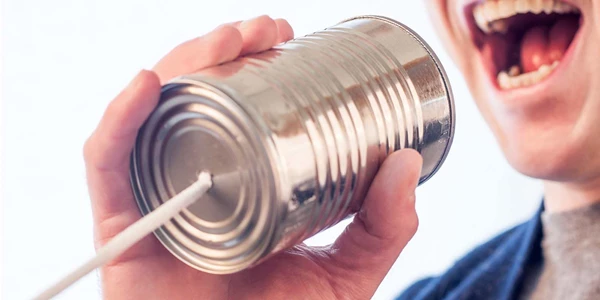 "Statistics and experience show word-of-mouth is the number one purchase influencer with 70% of our brand mentions coming with a recommendation," reports Jordan Whelan in Canada Business (2014). But how do you make sure the word about your business is positive? Here are a few tips:
Listen up
Start by listening, and then, listen some more.
Listen to what your customers are saying, and heed the comments made in personal conversations or surveys.
If you have a Facebook page and Twitter feed, monitor what's being said about you online.
For added insight, follow your competitors and be aware of what's being said about them, too.
If your "listening" reveals unknown quality or service issues, it's time to step in and address them. Fix the problem, and respond swiftly to any negative online comments or customer service concerns.
Get them talking
While testimonials are great, a referral from someone a customer knows personally is much more powerful as a strategy for growing your customer base. Here's how you can turn a customer into a bona fide company advocate.
Know your talkers. Every business has them. The second or third time you talk with them is when you get beyond the obvious. That's when you can know them by name or characteristic, which helps you start building your community of talkers.
Give them something to talk about. Do you have a new product or service, a special promotion?
Have value-added materials on your website (videos, white papers or guides) that they can easily share across social media platforms.
A final word…
Relationship-building isn't an 'I run an ad and get this or that result' type of program. When engaging, be who are you, not who your competitor is or who you aspire to be.
Need help with word-of-mouth (WOM) marketing?
Fast. Local. Personal. For over 35 years KKP has been supplying a comprehensive range of high quality print, design and sign services as well as marketing assistance to Canadian businesses. For expert assistance, attentive service and affordable prices, contact us today.
Back