Email Marketing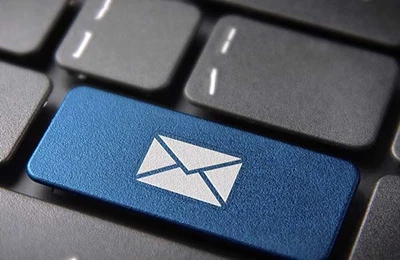 Reach your customers with powerful and cost-effective email communications.
Email marketing, sometimes termed electronic direct mail, eDirect mail, or EDM, continues to be one of the most effective ways to engage and convert users online. Studies show 95% of consumers check their email every day. However, small and medium-sized businesses often struggle to find the time or the right tools to structure their email marketing campaigns.
At KKP, we are experts in all matters regarding email marketing and can help your business find, set up and execute successful email campaigns.
If you are still not sure why you should invest and prioritize email marketing, consider the following benefits:
Immediacy: We can create and distribute your email messages faster than almost all other media options, which require more time to develop and deploy.
Cost efficiency: Compared to many other choices, email marketing is remarkably affordable.
Precision: We can distribute emails to everyone in your database or only to selected audience segments.
Personalization: We can address email recipients by name and even customize the content they receive in their communications from you.
Compliance: Our email lists adhere to the Canada Anti-Spamming Law (CASL), which requires that recipients "opt-in" for your emails before receiving them.
When you chose KKP, you can access multiple email marketing solutions from a single, convenient, and local source. If your business teams up with KKP, you'll gain an experienced partner who will create a custom email marketing strategy for your business that works with your budget.
You'll discover that our email marketing solutions:
Reach the right inboxes
Boost email campaign deliverability and open rates
Provide real-time data to track performance and enhance the effectiveness of future email campaigns.
One added benefit to trusting KKP with your email marketing is that we are experienced with direct mail, printed materials and more, in addition to all facets of online marketing. That's your assurance your email marketing will not only work, but work together in cross-media efforts that can increase the effectiveness of your campaigns.
Rely on us to write and design emails and e-newsletters that stand in your customers' inbox.
For ongoing consumer communications, one key tactic is email. And for expertise in all matters regarding email marketing, one trustworthy resource is KKP.
Check out our most recent articles about email marketing: